Formstack's editor is based on the drag-and-drop principle. It's quite easy to find the right fields and insert them into your forms, but the configuration can be confusing. For example, when trying to customize a multiple-choice question, you'd have to click on the question first, wait a few seconds for a new menu to pop up in the left sidebar, and finally scroll down to view or modify the answer options. You then have to scroll down once again to edit the text.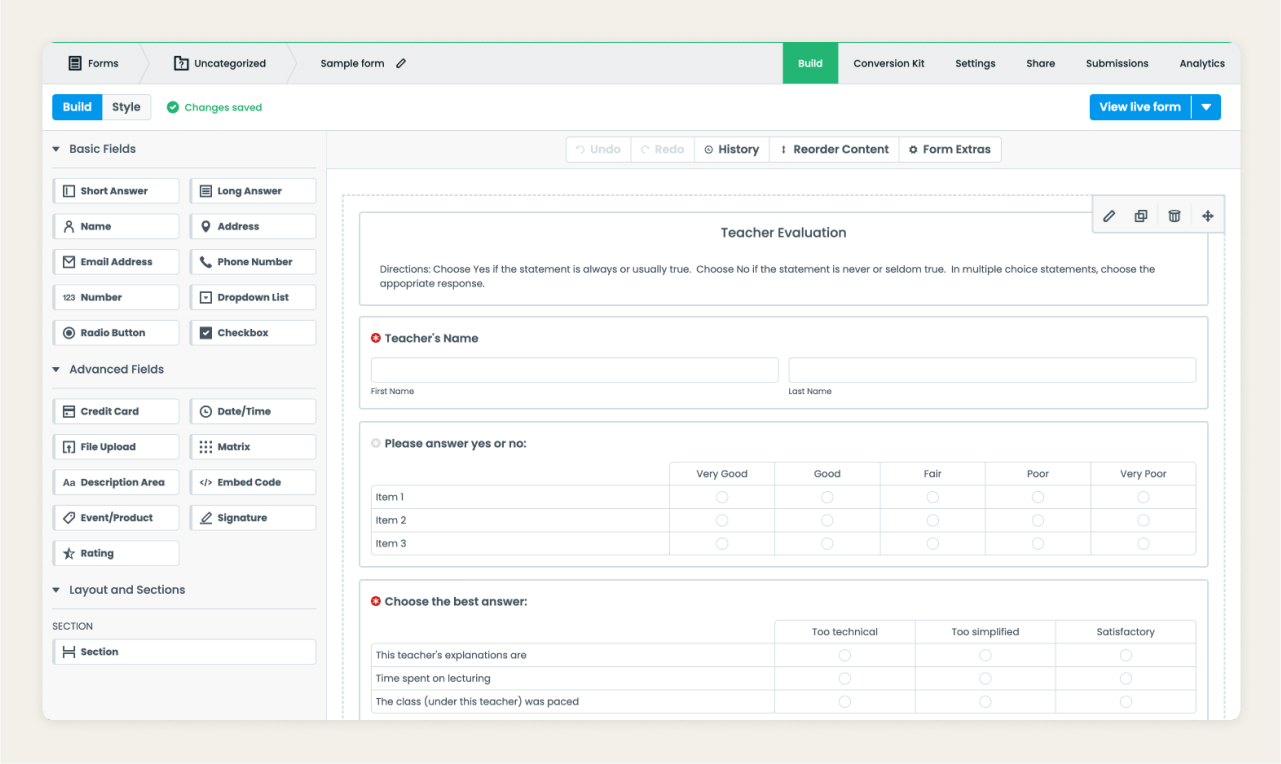 Paperform's editor is set like a Word document. You can add questions, text, images, and embed videos anywhere on the page. Paperform's editor also supports slash commands. Simply type "/" anywhere on the page to open the commands menu. Then, you can either scroll down and select the right field, or start typing the field's name to filter through the list. Paperform also integrates with Unsplash and GIPHY, allowing you to insert visuals without ever leaving the app.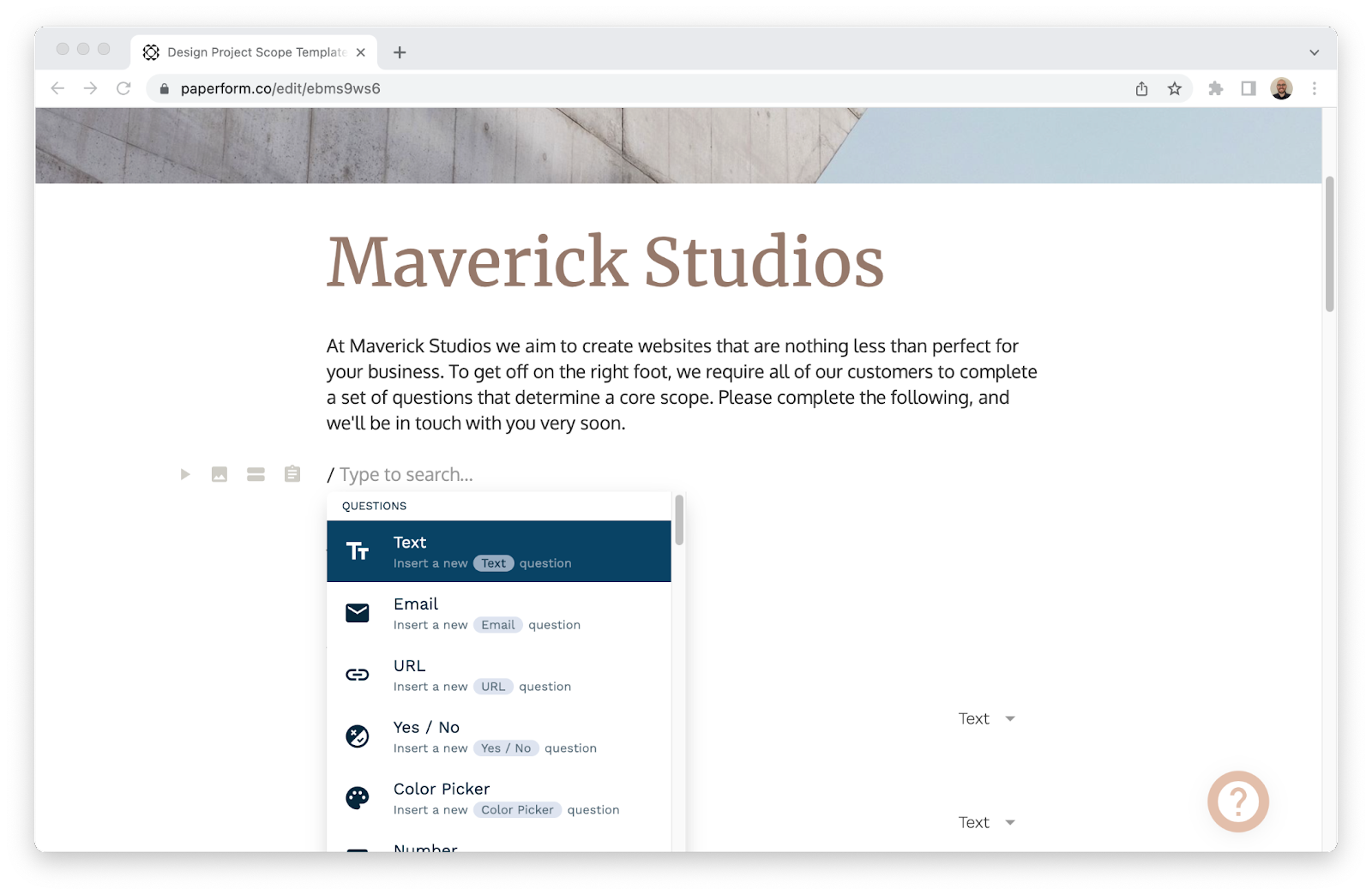 In terms of form creation capabilities, both platforms offer a wide range of question types to build an engaging form: multiple-choice questions, short/long answer questions, Matrix fields, Ratings, and more.
When it comes to more advanced features, Paperform outshines Formstack. It offers a larger variety of advanced question types such as Color Picker, Scale, Slider, Ranking, Appointments for scheduling bookings, and Calculations for all sorts of more complex Excel-style calculations. Paperform also has a built-in integration with Papersign that lets you automatically trigger signature requests on connected documents.