Both tools offer an intuitive form-creation experience.
Typeform's famous one-question-at-a-time approach is great for short surveys, but time-consuming to fill in for anything longer than 3-question forms. To offer more flexibility and cater to every need, Paperform offers both one-page and multi-page forms as well as one-question-at-a-time forms.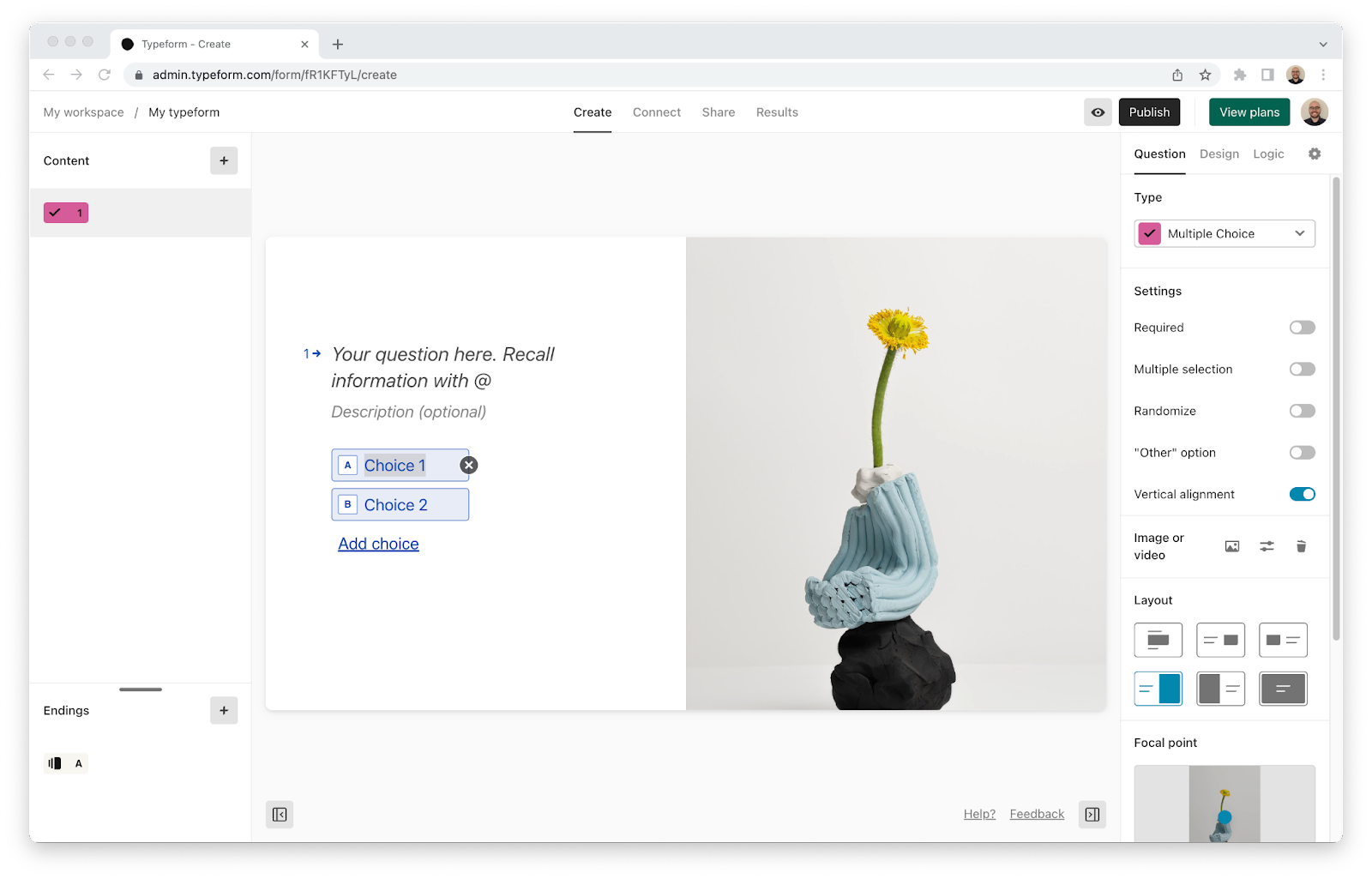 When it comes to crafting more complex forms with advanced logic, Paperform truly outshines Typeform and other form builders. Some of Paperform's more advanced features include auto-generating responses and hiding fields based on previous answers or existing data, creating Excel-style smart dynamic Calculations, taking one-off payments and recurring payments, as well as managing booking appointments. Paperform also has a built-in integration with Papersign that lets you automatically trigger signature requests on connected documents.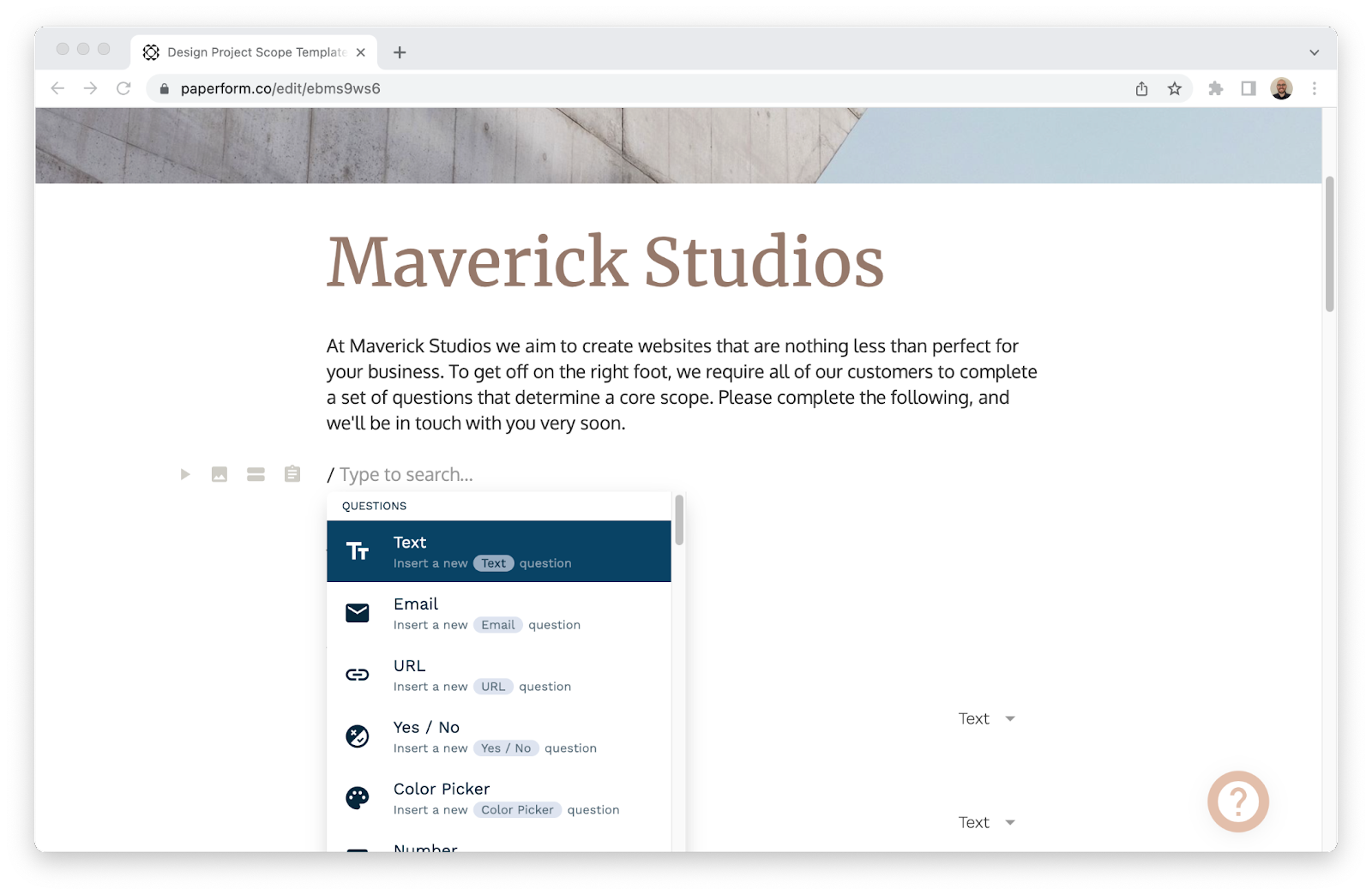 Although Typeform offers most of the same features, these features come with a higher price tag and more limitations. For example, Typeform's Calculations and Conditional Logic features aren't as advanced as Paperform's, and there is no possibility to trigger e-signature requests for connected documents via the form.