Read on to learn about new features, tutes, pipelines, use-cases, YT videos, announcements, deals, and more!
New Features
ADDRESS FIELD WITH GEO-LOCATION
Okay, we finally got a rocking geo-locate address field in! When your submitters enter their address, it automatically finds the correct address. Once entered, the address can be edited as they like.
When first entering it looks like this...


Then when they choose the address from the dropdown, it expands and allows them to adjust as needed like this...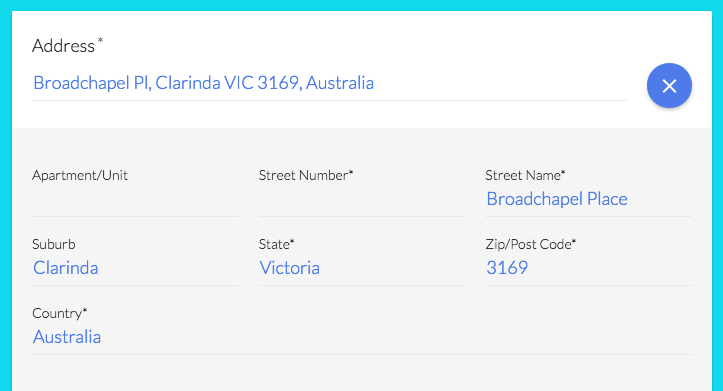 To use this feature:
Insert a question field, and select type as 'Address' field
Sit back and watch the addresses roll in.
P.S. we are going to make this even more configurable quite soon so that it suits your country better.
Paperform Feature Pipeline
Remember that you can always take a peek at our feature pipeline in our helpcentre. It's just been updated today. Here are a few features that are just around the corner...
hyperlink images
Background images
Announcements!
ZAPIER LAUNCH
Last week we officially went global with Zapier. Zapier is a miracle app that allows you to connect your other Apps to Paperform forms via Zapier. There are over 750+ Apps you can integrate to automate your workflow! Now connect your other apps with PF via Zapier by...
Using the embedded zap templates in the form editor (see this short video)
Check out our Zapbook to see the 19 integrations we've already set up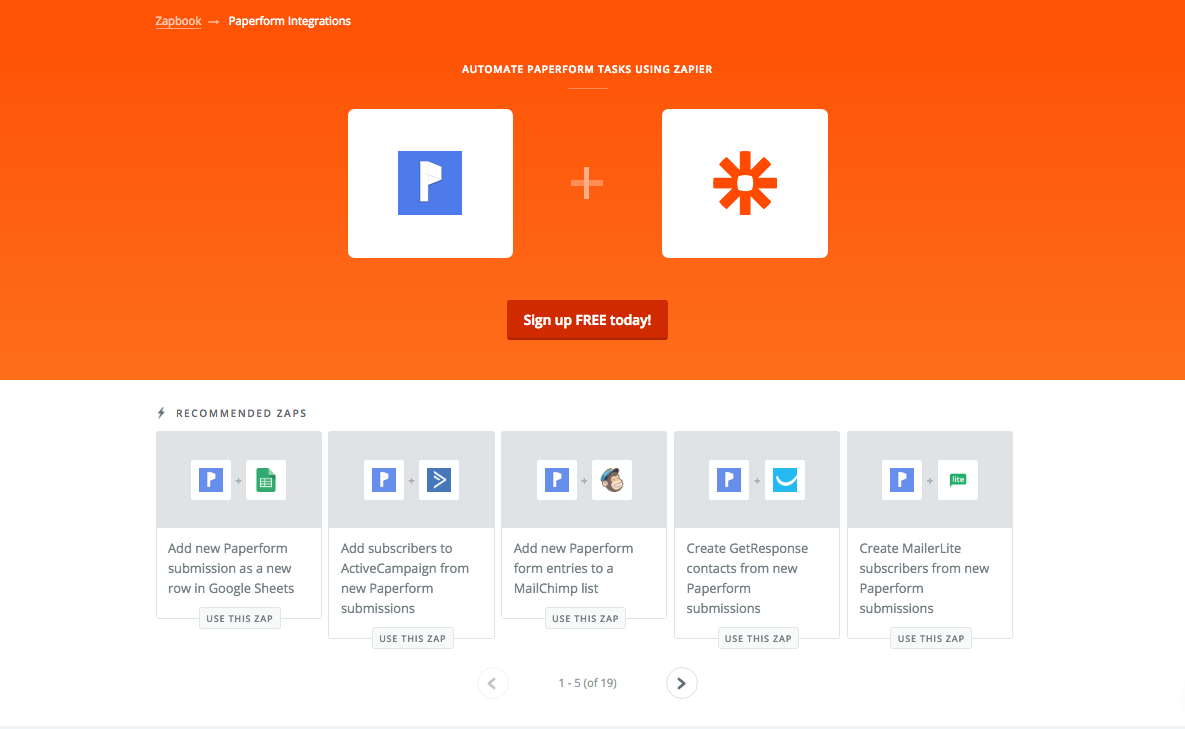 Read more about launch here: Our blog post on launch
NEW PAPERFORM SITE!
In case you hadn't noticed it yet - we have a revamped website up and running! Find more of the info you need, including use-cases and programs. Check out https://paperform.co/ !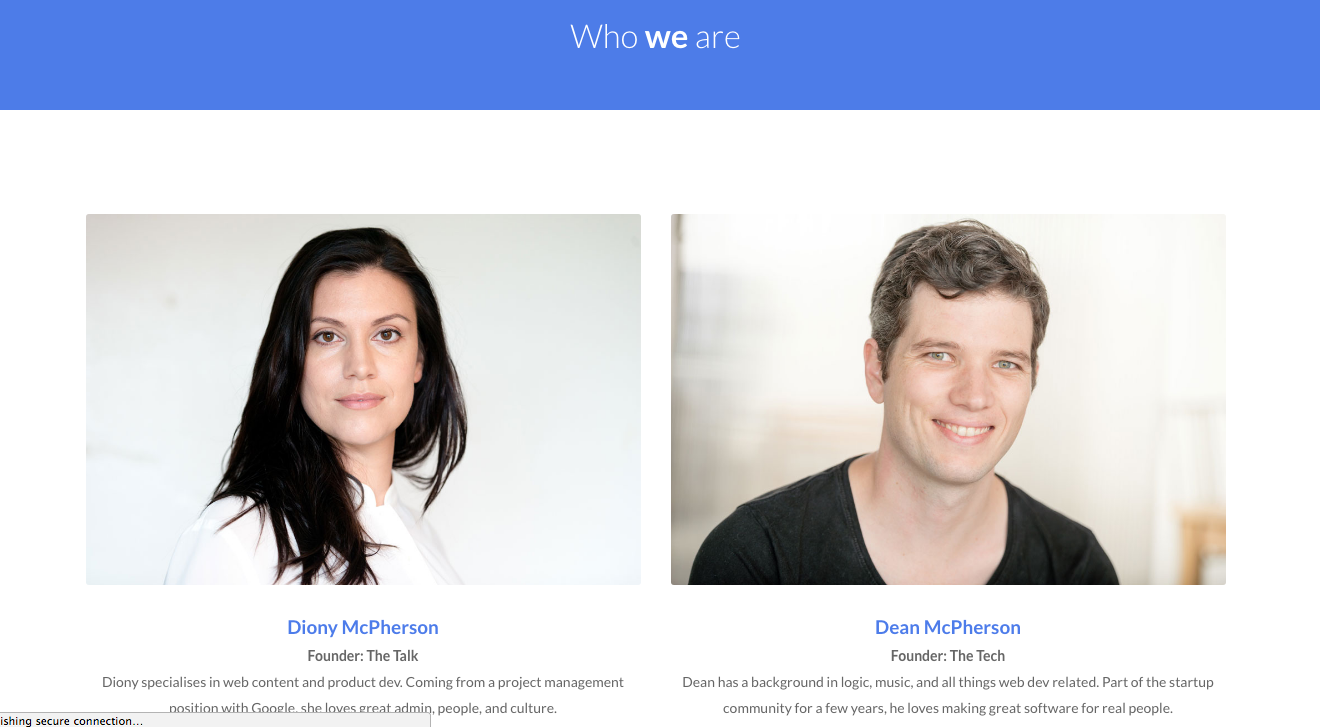 NYU INNOVENTION COMPETITION
We are proud to be sponsors of NYU Tandon School of Engineering's Innovention Comp!

We can't wait to see who the 3 winners are when the competition comes to it's exciting end on May 3rd.
Deals
Our referral program is always available for our users.


Not-For-Profit & Charity pricing is live. Find out more here: https://paperform.co/not-for-profit
More on our Affiliate program, which is currently in development, soon. Stay tuned!
Get live updates
Our YT Channel has tutes, announcements, and fun stuff too
Subscribe to our newsletter
The Paperform online platform enables anyone to create web forms or product pages quickly, intuitively, and to brand them as they like, all without writing code. Whether you're involved involved with organising events, sporting groups, marketing agencies, tech startups, or any other project, the Paperform platform is your solution. Quickly and simply create customisable forms that take payments, and are easy for your customers and communities to complete on mobile or desktop. Try it now for free.