Welcome to our first update post! We'll be including all the nitty-gritty that you need to know about Paperform here - new features, tutes, pipelines, use-cases, YT videos, announcements, deals, and more.
New Features
IMAGES FOR MULTIPLE CHOICE
Now you can add images to those multiple choice options! Make those questions even more enticing with some eye-catching visuals. Need your customers to choose their fave colour or form design, or doing a quiz on what spirit animal your users are? We've got you covered.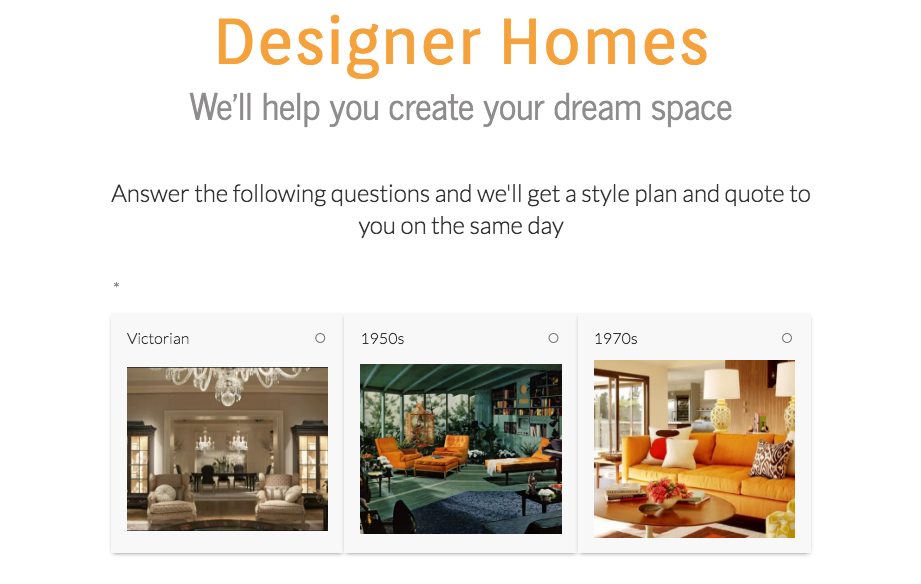 To use this feature:
Insert a question field, and select type as 'Multiple Choice'
Go to Configure to the right of the question.
Enter the values/choices as normal, and then select the 'Add images to the options' toggle.
You'll see the ability to add images to your values/choices.
Upload, and select how many images you would like to have displayed on the same line (how many columns you'd like). Remember with multiple choice that you won't see the images appear until you 'Save & View' the form :) Available across all tiers!
IMAGES FOR PRODUCTS
It's about time you had the chance to show off those products! You can now upload images to each product so your customers can drool over your fab wears.

To add images to products:
Insert a field, and select type as 'Product'
Go to Configure to the right of the field.
Enter select the 'Add images to the products' toggle.
You'll see the ability to add images to your products. Upload your images!
Remember with products that you won't see the images appear until you 'Save & View' the form. Notice also when you view your form as an end user, when you click on a product image, it will expand on the form to show a larger view. Available across all tiers!

Paperform Feature Pipeline
You can always take a peek at our feature pipeline in our helpcentre. Here are a few features that are just around the corner...
Address Fields with Geo Auto-fill
hyperlink images
Announcements!
ZAPIER LAUNCH
We are SUPER excited to have officially gone global with Zapier. But doesn't PF already have Zapier integration? Yeah we do, but now we are out of beta and a fully fledged partner :)
What does that mean for you? It means that you can now connect your other apps with PF via Zapier by...
Using the embedded zap templates in the form editor (see this short video)
Check out our Zapbook to see the 19 integrations we've already set up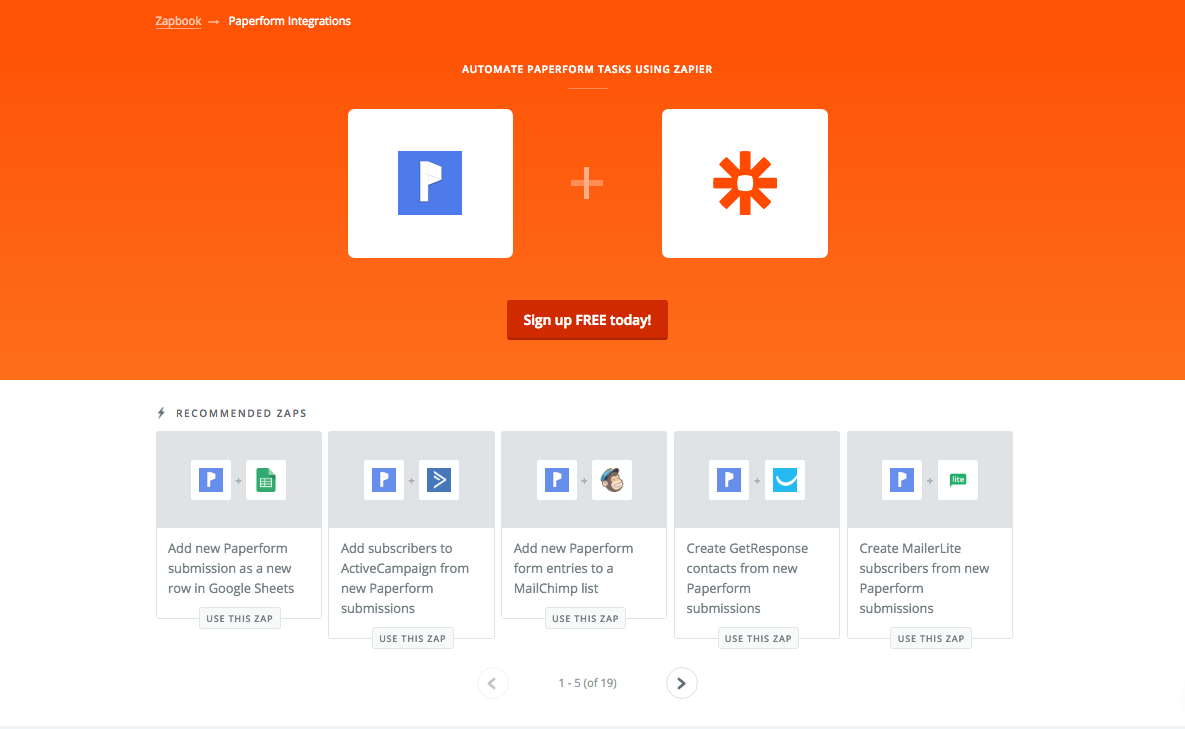 What's Zapier?
Zapier is a miracle app that allows you to connect your other Apps to Paperform forms via Zapier. There are over 750+ Apps you can integrate to automate your workflow!
For example, you might need to add new submissions to Google Sheets, add subscribers to Mailchimp, create a Zendesk ticket, or post new submissions to a Slack channel.
Here are some more resources for this awesome partnership:
NEW PAPERFORM SITE!
In case you hadn't noticed it yet - we have a revamped website up and running! Find more of the info you need, including use-cases and programs. Check out https://paperform.co/ !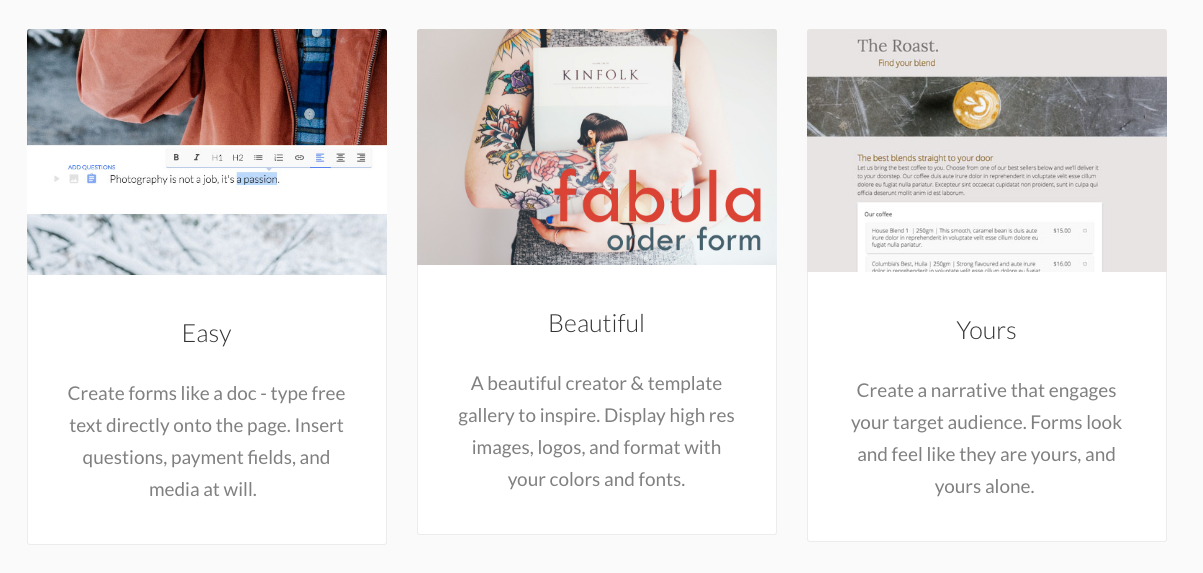 NYU INNOVENTION COMPETITION
We are proud to be sponsors of NYU Tandon School of Engineering's Innovention Comp!

The comp runs for weeks, and includes workshops and pitches that see the competitors develop their ides. The workshops, taught by NYC's prominent entrepreneurs and technology leaders, focus on educating the core concepts behind validating an idea, creating a team, prototyping a product, launching mass production, building financial strategy, and maneuvering entrepreneurial law.
We can't wait to see who the 3 winners are when the competition comes to it's exciting end on May 3rd.
INNOVABIZ INTERVIEW
We had an absolute blast being interviewed by Jürgen Strauss on the Innovabuzz podcast! We talked about really understanding your customer needs, addressing that need with a product that serves your customers and providing an awesome user experience. A big thanks to Jürgen for having us as his guests.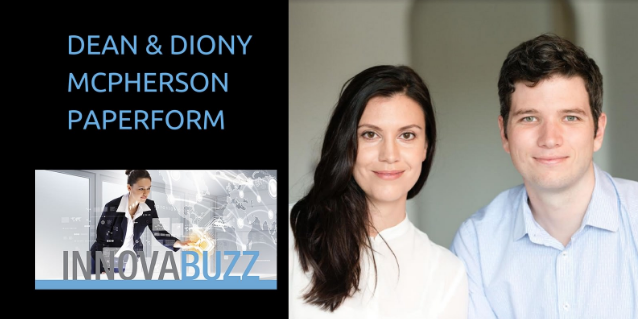 Deals
Our referral program is always available for our users.


Our Affiliate program will be coming out in the coming months! Stay tuned.
Get live updates
Our YT Channel has tutes, announcements, and fun stuff too
Subscribe to our newsletter
The Paperform online platform enables anyone to create web forms or product pages quickly, intuitively, and to brand them as they like, all without writing code. Whether you're involved involved with organising events, sporting groups, marketing agencies, tech startups, or any other project, the Paperform platform is your solution. Quickly and simply create customisable forms that take payments, and are easy for your customers and communities to complete on mobile or desktop. Try it now for free.