We love sharing new features with you, but we also want to show you simple and effective ways to use these features to achieve your goals, whether it's signing new clients for your service, selling your product, or building an email list.
Simple lead forms & auto email responses
You might be one of the many people thinking something like "I have all these leads - why aren't they buying when my product is so good?", or "How do I capture leads, understand what they want, and then prove my service is worth the cost? I just don't know where to start"
You can easily use the Paperform editor to create web forms that pinpoint your customers' needs, and then instantly respond to them in an engaging way with auto emails. Here's how:
1. Create a simple but engaging web form that asks your customers exactly what their needs are.
What is the problem your customers need help with? We actually used a Paperform form to ask this question before we had any customers to see what they needed most! The template version of what we used prior launch is found in the Paperform dashboard and is a good example of the kind of simple web form you should create; it's called Business Waitlist.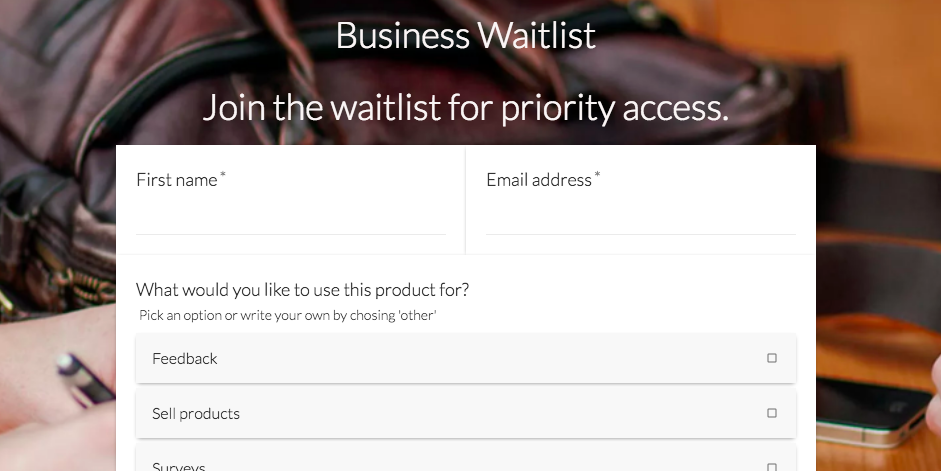 Creating a form like this will help you discover what your leads need most, and will remind them of the services you offer. Your web form may look different to this, but essentially you should be asking who someone is, what their email address is, and what problem they need to solve. Keep your form simple! Only ask essential questions, and don't add so much to your form that it's overwhelming. We've added some resources at the end of this post to help you here.
Here are some specific Paperform features that will help you create an engaging web form:
2. Use Email Responses to send automated and super-personalised emails instantly to the leads you capture.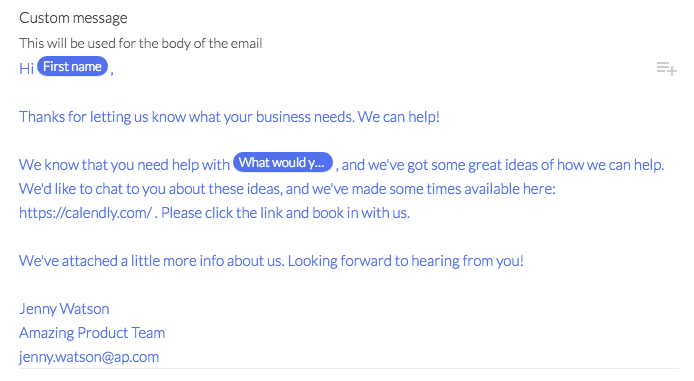 As soon as your leads have hit the "submit" button, you can send them specific and personalized info on how you or your product can help them with their problem, or simply carry on the conversation and build a rapport. Email Responses have loads of great features, but the following features in particular will help with this form:
The 'From Address' and 'From Name' fields - use the 'From Address' to either include your best email for leads to reply to you, or insert your lead's email value from the web form to help you reply to them quickly. The 'From Name' will help build trust and awareness.
'Custom Message' option - by choosing 'Custom Message' as your 'Content Source', you can write a custom message and include answers from the web form, like "name". You can even include a default in case an answer isn't given in the form.
The 'Attachment' option - use this to include any kind of attachment you like. It might be a report Word Doc, or perhaps an event info sheet PDF, or perhaps a Zip file of your portfolio.
The 'Email should send: always' option - when the toggle is selected here, it allows you to have the email sent when certain answers have been given in the web form. In other words, you can use logic to determine who an email is sent to. So, if your customer said in the email that they are looking for X service, you can send them specific info in the email, and if another wanted Y service then you can create a different Email Response for this for the same form.
3. Once you have edited the form and added your Email Responses, share!
Send the link by email or text etc., share your form on social media, or embed it on your website. Just use the share icon in the topbar of the form editor to get sharing.


Where you should share to get the best results will depend on your industry - if you're a SaaS startup then places like BetaList are great, but if you're a Financial Advisor, there may be groups on FB that you can target or blogs you can get in touch with. Do your homework here to get the right people responding.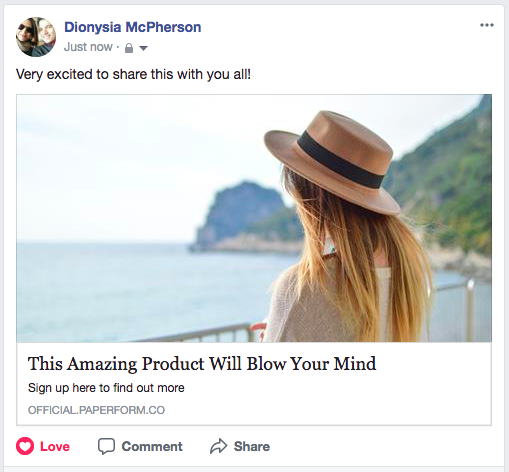 4. View the results in your dashboard Submissions and Reports.
Take a look at submissions by going to your dashboard, and clicking on 'Submissions' to the right of the form.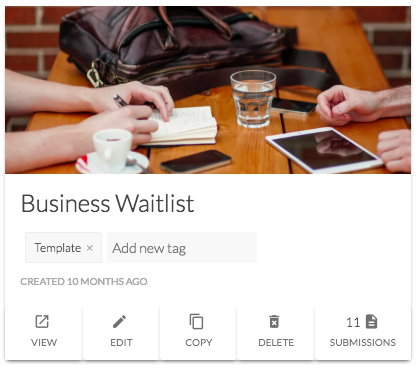 Don't expect everyone to answer - a good response rate will vary depending on your industry, so don't be discouraged if everyone doesn't respond. Even the people who don't respond will be reminded of your business and services, which is a good thing. Take note of things that will help you understand how people respond to your offering - things like the most popular service or product selected, or what industry is most responsive to you. Use our Reporting to see these results.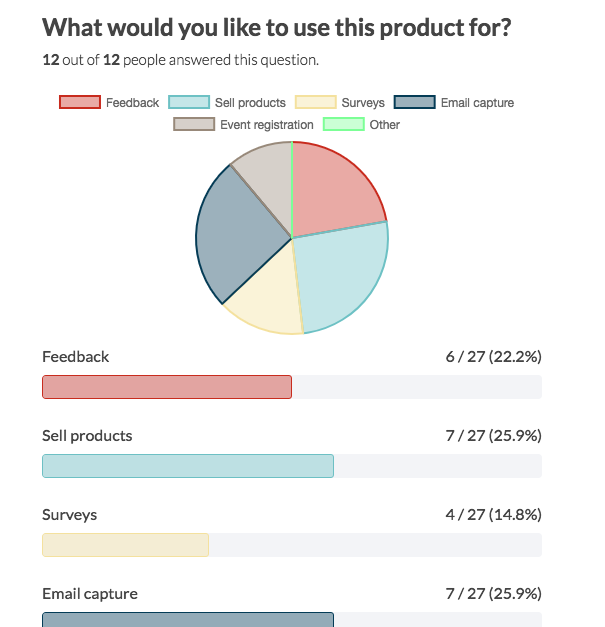 You can even send the data to other apps, like analytic tools, to help you gain more insights. You can do this using our Zapier integration or webhooks. If you want to share the results with others, you can export the submission data as a CSV, Excel File, PDF, or Word Doc.

Using a simple flow like this, you'll be able to capture new leads, learn more about their needs, and send them tailored info and next steps.
Here are some resources that will help you nail the detail:
Ready to get attention and see results? Get Paperform now.