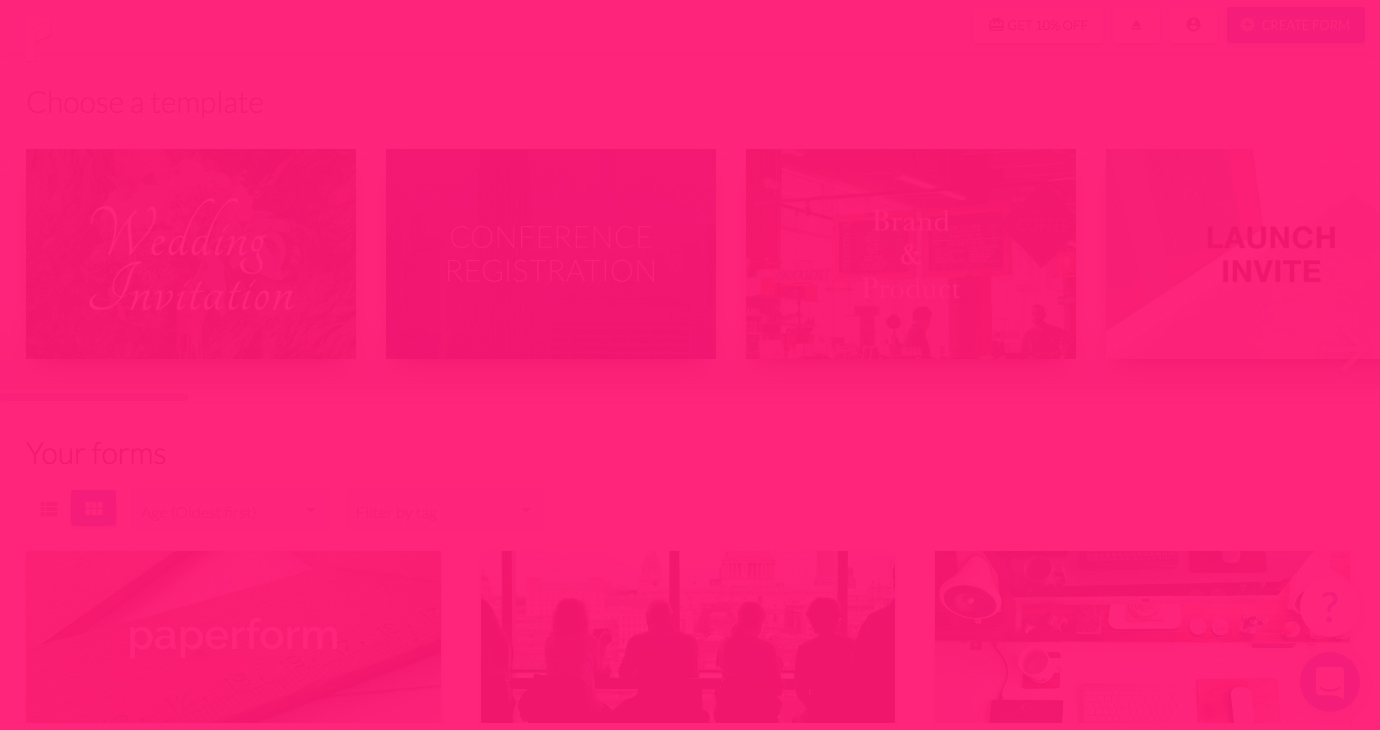 Paperform Agency
seriously beautiful forms for professionals
What's Agency? 77 Seconds
When you need to create seriously gorgeous, professional forms across teams and for your clients.
We empower people to create forms that are truly theirs.
Create forms that embody your business. Share those with your audience. Take payments without fuss. Create forms using free text (like a doc), and insert questions or payments wherever you want.
Engage your visitors like never before.
START AGENCY NOW
free trial
Paperform Agency is what you need
for creating and supporting forms for clients and across teams.
Because in addition to everything you get on Pro, you'll enjoy...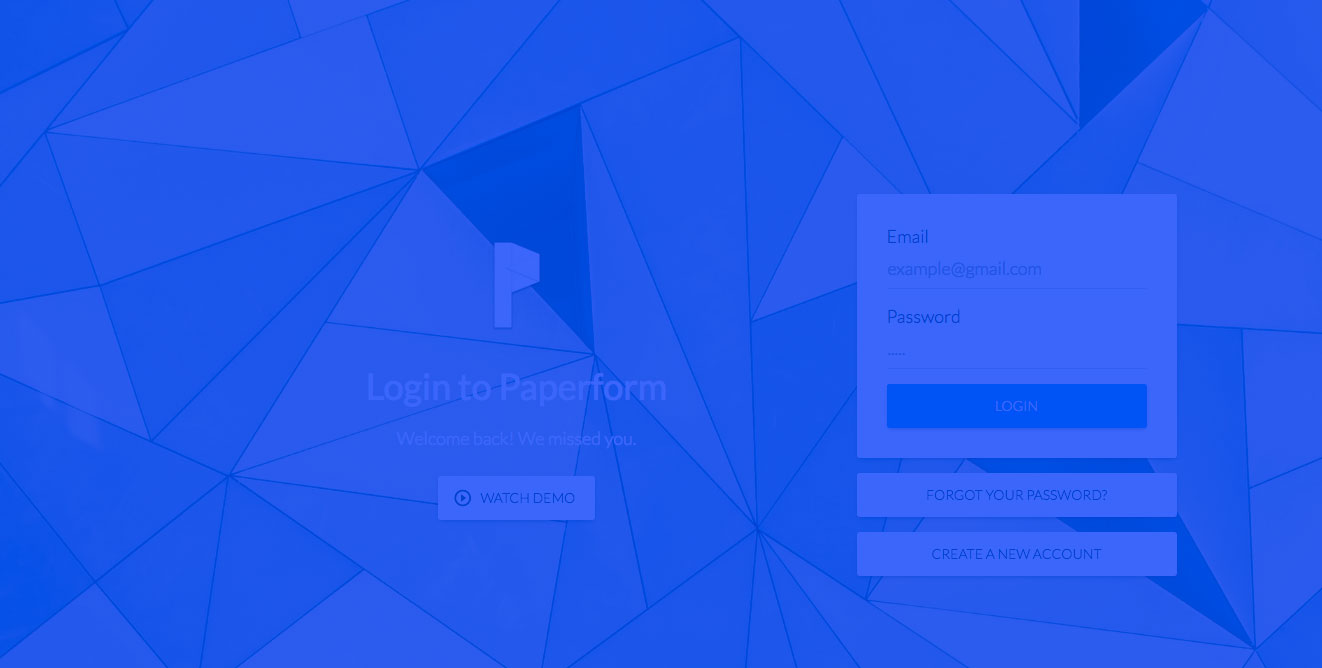 Unlimited Payment Accounts
Control User Permissions and Access

and we'll be rolling out more features exclusive to Agency
About Adding Users on Your Paperform Agency Plan
Agency is for teams and organisations that need to give various levels of access to clients or team-members. You decide what access they have to your account and forms.
Admin/Owner: have full control over all of the forms and account settings.

User: can create, update forms and view submissions. They can optionally be restricted to a "tag", so they can only interact with forms with that tag.

Viewer: has read only access to form submissions. They can optionally be restricted to a "tag", so they can only view submissions of forms with that tag.
Agency is designed for those who need to create forms for or alongside clients. It's important to note that it's not for cold on-selling of Paperform services as a product. We're currently developing an affiliate program; if you're looking to market the Paperform product, let us know at support@paperform.co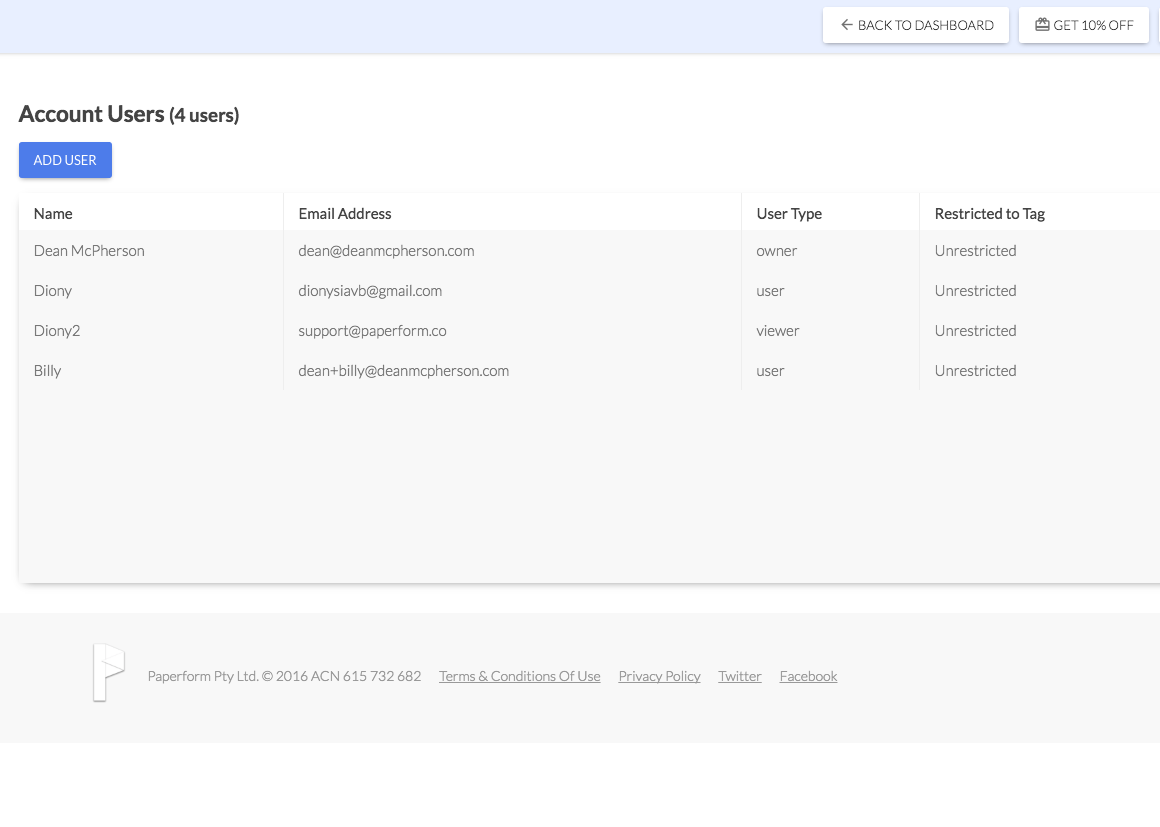 Add Users and Set Visibility - they only see the forms you want them to see, helping you to manage multiple clients with ease.